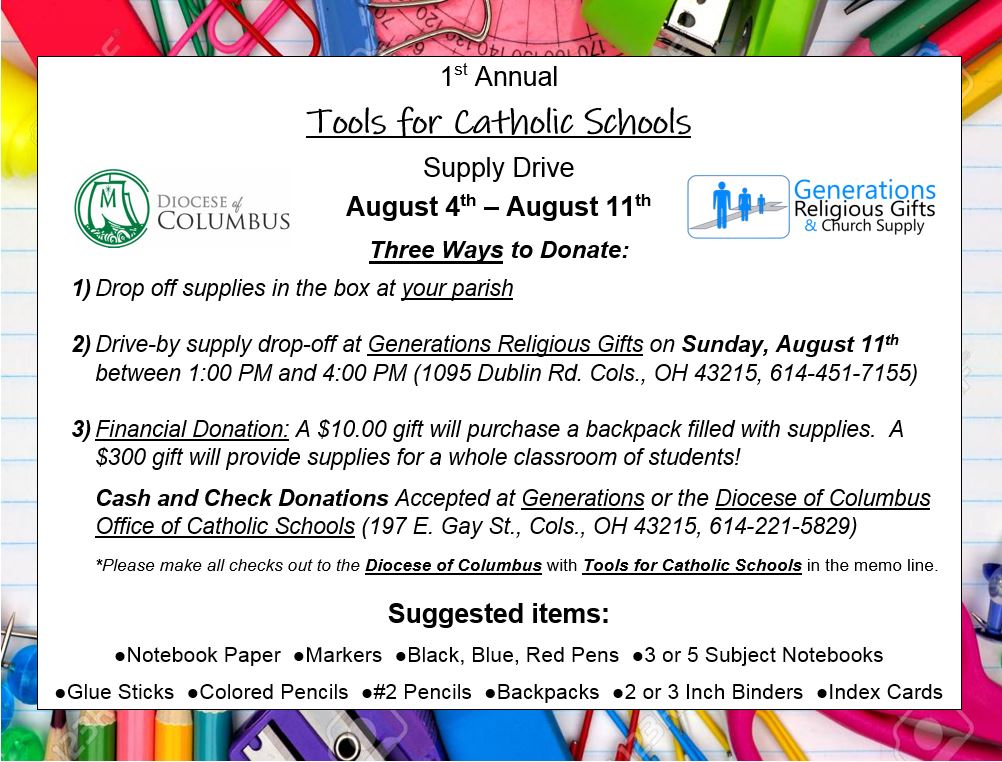 The Tools for Catholic Schools Annual Supply Drive is organized by the Roman Catholic Diocese of Columbus ("the Diocese") and Generations Religious Gifts & Church Supply ('Generations")
Community Need
Currently, there are 17,000 students enrolled in Diocese of Columbus Catholic Schools. For the 2018-2019 school year, Columbus Catholic school students requested $6,451,693 in financial aid from the Diocese of Columbus, but only $847,675 was available and awarded to 1,145 students. Though this support is substantial, there are still many students attending Columbus Catholic Schools who have limited means to acquire the requisite school supplies ("tools") to gain the most from their education. Tools for Catholic Schools was organized to address this need.
Project Missions
Provide school supplies to Diocesan school students who have limited means to acquire the requisite supplies for their education. 100% of the cash donations raised will be used to purchase school supplies.
Raise awareness within the Catholic community and beyond about the need for financial aid of many students attending Catholic schools.