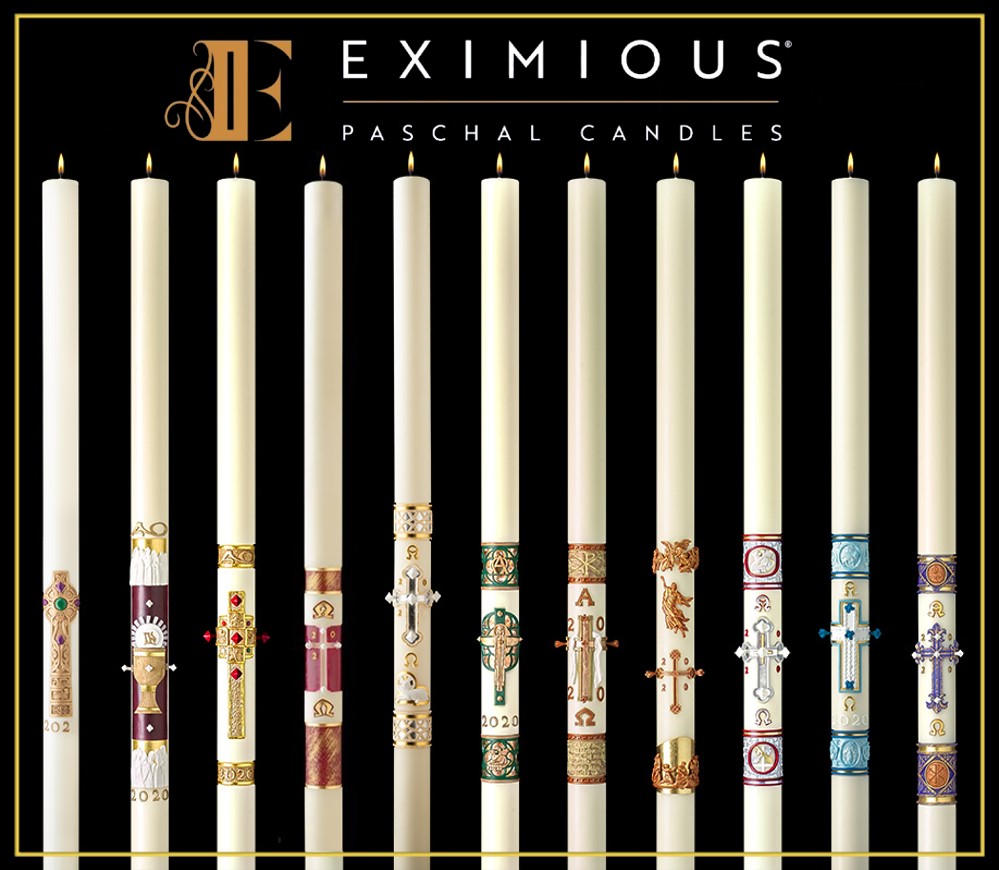 Through vision, experimentation, and five generations of family know-how, Cathedral Candle Company sets a new standard in product excellence and originality with their very special, made-to-order line of eximious Paschal candles.
Eximious Paschal candles start with the finest beeswax, chosen for exceptional purity and carefully blended to achieve a remarkably vivid and steady-burning flame. Bringing to reality the candle designer's vision, the artisan transfroms the wax through benchworking and hand-tooling to create intricate inlays, rich onlays, and classic sculptured engraving. The result makes every eximious candle and individual work of art, bearing the unique fingerprint of the artisan who made it.
Eximious Paschal candles are a tribute to the craft and art of more than 120 years of exceptional candlemaking.
New Products For February